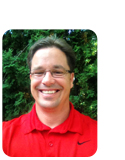 Hi Mimio Partners,
We wanted to confirm with all of you our current warranty policy. The document with all the information is here:
All Mimio products have a 2-year warranty against defects with the option to extend to a 5-year warranty. The exception to this is the MimioProjector which only carries a 2-year warranty at this time. For customers to have access to Mimio's warranties, they must register their products with us.
Recently we've discontinued replacing items that are lost or misplaced and, instead, now direct our customers to their sales reps or resellers to purchase replacements.
Please let us know if you have any questions.
Steve Mefford